Fidonet on Smartphones
There exist two packages for smartphones:


Both packages exists for Android.
Below you'll find some links and infos for both packages:

For IOS (iphone) there is no known package that is running ftn software on iphone, but there is a workaround with JamNNTP.
See Fidonet on IOS

HotDogEd
Platform:
Android

Hardware keyboard navigation
Here is a list of keyboard shortcuts available when reading articles:

- 'E' - Create new article.
- 'Q' - Reply to auhtor.
- 'N' - Reply to auhtor in another group.
- 'C' - Edit article (to be used in Outgoing group).
- 'F' - Forward article.
- 'W' - Export article.
- 'Z', space - page down or next article.
- 'A' - page up or previous article.
- Left/right - Previous/next message.
AfterShock
Platform:
Android

AfterShock at Google Playstore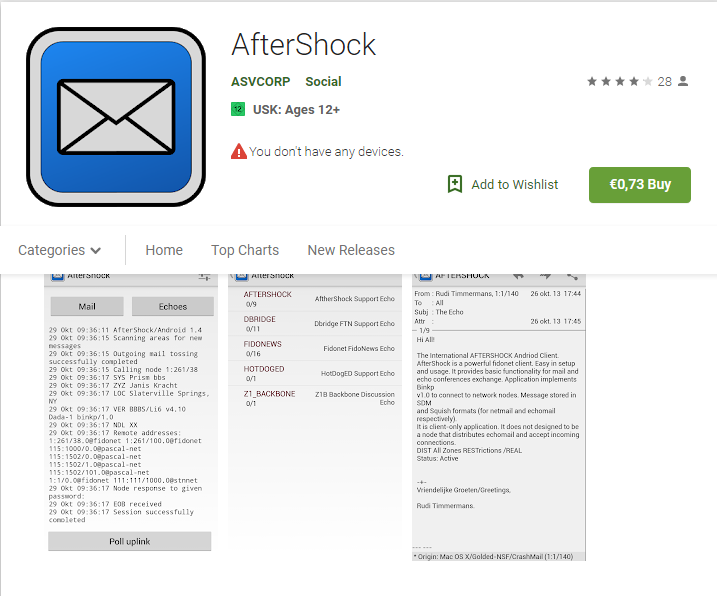 Download AfterShock (at google playstore)
---